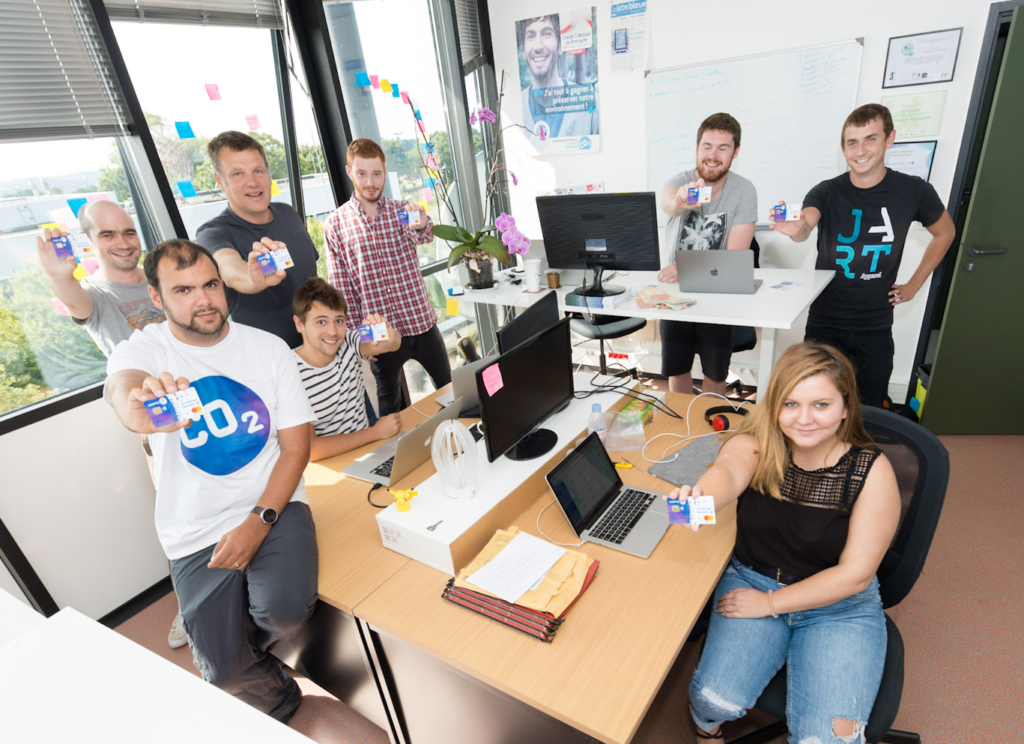 Our goal is definitely not to lecture on climate change. The IPCC does that really well.
Neither do we want to lecture on money. There are so many brilliant experts on this controversial and fascinating topic (we encourage reading of Jean Cartelier).
Our goal is to fight climate change every day, in a simple manner, and to win our bet that we can act all together.
Mama I don't wanna die !
We read "Collapse" from Jared Diamond, and understood two things.
First, with climate change, in the end every body dies. The rich are the last to die, but they die too. " Mamma I don't wanna die" sings Freddie….
This is precisely the second lesson from Jared Diamond. There is no fatality. Death is not the sole option. We may collectively decide to survive. It all depends on us. This is very good news.
Appropriation by all citizens of the climate matter is the key to success.
Sing it, "Mamaaaa, ooh ooh……"
It's us !  It's you !
So, we, the CO2 Account team believe that winning climate change battle will only result form citizen engagement.
We can stimulate and motivate any one of us to change behaviour, notably in the way we heat our house, or we move.
This is what we offer. A very simple key. Using a currency dedicated at fighting climate change. A currency that only exists if we reduce our CO2 emissions. One €O2 equals to one kilogram of CO2 less in the atmosphere.
The currency of a carbon free world !
Pay every thing in this new currency. The more we use it, the more CO2 emission reduction we need, and the bigger our impact in limiting climate change is. Our project is to succeed in creating traction on this new currency, thanks to you.
You are a climate Heroe. Congratulations and welcome in a carbon free world.
Utopists ?
Definetely not.
The October 8, 2018 IPCC report calls for a "radical change" ! Even economist newspaper such as "Les Echos" headlined that day "Apocalypse Now – 20 years: this is how much time there is left for humanity to live on this planet......"
Introducing a new currency, dedicated to climate change, certainly can favour the requested "radical change". As we grow exchanges in €O2s, mentality and awareness on climate change will grow as well.
We are pragmatic as well. Our objective is not to distribute €O2 bounties. CO2 account is not a competition for "bounty hunters". We mean to give an €O2 bonus to make you discover why a new currency could have a significant positive impact for climate. We want to make you enjoy this new currency.
Last, but not least. CO2 Account received two fundings from the ultra selective H2020 program of the European Commission: The collaborative BENEFFICE project and the SMEs program. We're not quiet proud.
Want to do more ?
You're an digital, climat or economy fan or expert ? Come and join us to accelerate our development and growth of the €O2 currency usage.
Send us a mail at hello@compteco2.com
Jean-Luc, Tony, Glenn, Guillaume, Olivier, Fanny, Alexandre, Guillaume,....